NEW MEXICO CHILDREN'S FOUNDATION
ANNOUNCES A CHALLENGE MATCH  FOR  2020
 Virtually join hands with New Mexico's children and their families and help us invest in the future of our children. 
The Power is in your hands to improve the lives of New Mexico's Children!
You may remember when the idea of creating a human chain across our country became a reality, and for 15 minutes, 5 million of us connected our Hands Across America.  That was the 1980s.  We are longing for connection in 2020, and offer you a challenge to help us continue our commitment.
 In less than 15 minutes you can help care and provide for the young people of New Mexico. By accepting this challenge and making a gift now, you will cross the state whose paths toward success are further threatened by COVID-19. 
 In this particularly difficult holiday season, may the spirit of giving guide you to make a difference in the life of a child by giving to the NM Children's Foundation.  And, your caring gift will be doubled by our matching fund donors.  Thank you for your special effort now to provide programs for NM children throughout next year.
 Gary King                                                 
President, Board of Directors      
Grantees quickly adapted during COVID-19, and have offered safe and creative programs after school and on weekends, mobilizing volunteers, and shifting their resources to offer families rent and food support.
"Without New Mexico's children, we don't have a future."
–L. Ferdig-Riley, Former Board Member
Instantly Double Your Impact
 The children's foundation board of Directors  
 Will Match Every $1 up to $20,000 through 2020!
The funds New Mexico Children's Foundation provided during the Pandemic have allowed us to show our children that they are important, that they are talented, and that we miss them." 
– Ojo Sarco Community Center
Wings for LIFE, Roswell
'Wings for LIFE's awesome staff opted to continue our programs which required mailing lessons and following up with phone calls each week to stay connected with over 300 children and youth.'
Many Mothers
We are working to secure additional funding to provide food to families through November, and plan to continue to offer support to families in the way they most need, and we are committed to remaining flexible and adaptable during this crisis so that we can continue to do what we do best: Improve the community, one child at a time."
Northern Youth Project
Since April 1, staff and volunteers have delivered 185 school lunches, 96 weekend backpacks, 306 dinners, 57 food/grocery boxes, 39 bags of toiletries and school supplies to 18 youth and their families.  We are ever appreciative of the support (& continued support) from NMCF.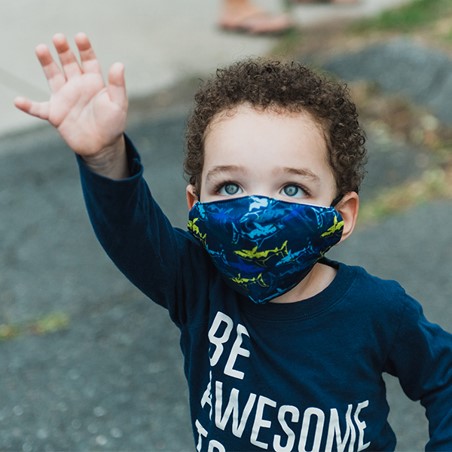 Kirtland Youth Project
"We built Grab-N-Go bags with literacy books, sport equipment, school supplies, math and  ELA workbooks plus educational board games."